MSD Europe, with the support of Digital Health Academy and Allied for Startups, has announced the European Patient Digital Health Awards (PDHA) 2022, a competition intended to directly involve patients and patient advocacy associations in an auditing process that highlights their needs and capitalizes on their experiences as drivers of digital health thinking.
Modeled after the successful Italian edition now in its fourth year, European PDHA 2022 was developed to inspire and recognize digital healthcare innovation from a patient perspective. It applauds solutions aimed at improving care and quality of life for patients and their caregivers, particularly those developed collaboratively with patients and/or advocacy organizations.
The competition is open to individuals, patient associations, healthcare providers, scientific foundations, public or private universities and educational institutions, services companies, IT companies, and startups that are located within any of the EU Member States, EFTA Members, the Balkans, and the UK.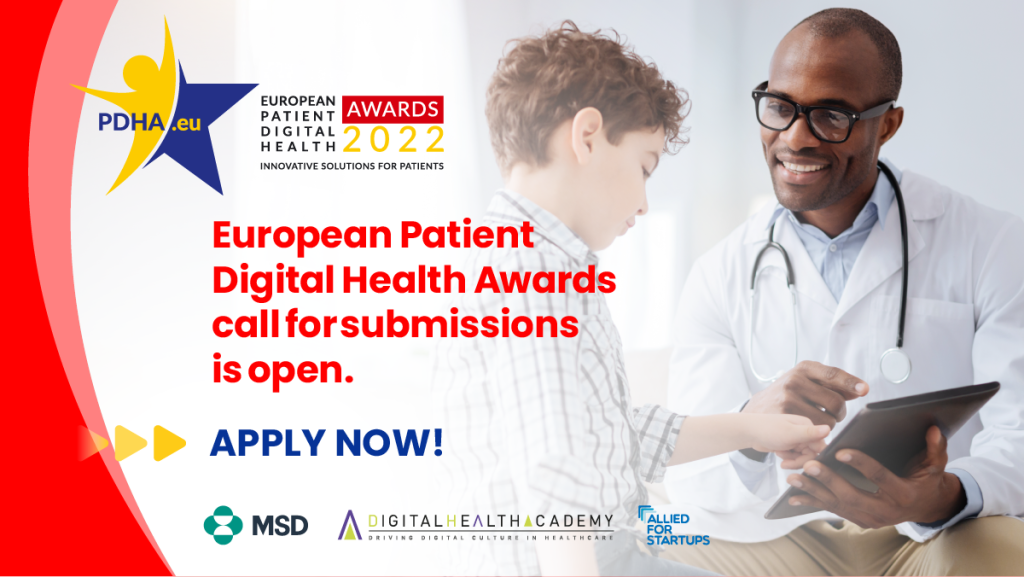 Winners of each Area of Focus will be presented in the European PDHA 2022 Awards Ceremony in November.
The award categories are:
Digital Prevention and Diagnostics, Mental Health, and Social Support;
New Ways to Interact with Healthcare Teams and Providers,
Disease Monitoring and Therapeutics.
More than merely an award, the PDHA.eu initiative bolsters the vital role of healthcare innovation at the rapidly evolving intersection of technology and science, for both patients and providers.
PDHA.eu's commitment to putting patients first, from the project themes to the judging panel members, truly sets it apart, as do its goals of sparking innovation, connecting patients and innovators, and creating a positive synergy within the communities.
For more information and to enter the competition, visit www.pdha.eu today!