Earlier this week, we met virtually with Sidekick Health's SVP of Pharma Business Development and Growth, Mark Slaughter.
A digital therapeutics innovator, Sidekick was founded by two passionate physicians dedicated to improving the health of humanity. The company's vision is to bring healthcare into everyday life, empowering people to become more active in their own health.
With its digital technology advancements, Sidekick's therapeutics address the same endpoints as traditional therapies – such as small molecule drugs and biologics – with the additional benefit of allowing patients to actively participate in their journey.
What do you think of the direction of DTx being a standalone treatment vs adjunct or combo therapy? Where do you see the market going?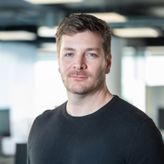 It depends on the use case, there are very valid outcomes rationale for both. At Sidekick, we have both drug agnostic and adjunct / combination therapies under development or commercially deployed.
In many cases, it's best to deploy lifestyle and behavioral modifications for patients before going to a drug treatment. These types of interventions are very helpful for many patients whether it be in pediatrics or those on the milder side of the disease severity spectrum. Sidekick has the ability to be highly personalized down to the individual patient's needs in these cases.
But that does not fit all patients and many have to go on pharmacotherapy. For these treatment scenarios, we offer DTx paired with pharma treatments, co-creating drug specific propositions with our pharma partners. When we are able to get into the nitty gritty nuanes of a therapeutic from a DTx design-perspective, we can personalize the patient experience even more; things like drug specific side effects and their expected time windows, tracking individual therapy response, and patient education on how their body and disease are changing as they start treatment and progress on it.
There are all sorts of interesting experiments we are running from a clinical data science perspective when you layer in the signaling of lifestyle behaviors (nutrition, mental health, physical activity, etc) with medication adherence and deep clinical endpoints.
How does SK prioritize the economic sustainability of digital assets? Self-fund in perpetuity? Insurance payments? More patient reach and retention? Self-pay? Other?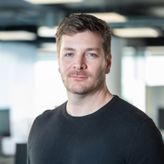 When Sidekick is in the Design and Discovery phase of our DTx R&D, we consider two major hurdles that we want to clear. We research, model, and experiment deeply to decide if we are confident we can move the clinical outcome needle enough to justify developing a DTx treatment.
And, is this improvement in clinical benefit demonstrable and objectively measured via RCTs? We want life science quality evidence packages for everything we do. There are strict thresholds on the type of and quality of value we want to be able to deliver to patients.
Once we are confident in the patient clinical outcomes pathway, we look at how much economic impact we can have within the guardrails of the Quadruple Aim.
We believe DTx's need to be designed as financially sustainable assets from their inception, or it's a wasted opportunity.
Over the last couple years, we have seen the development of clear medical benefits married with cost of care reduction frameworks coming into clearer focus and acceptance for all stakeholders. This is especially true when it comes to our conversations with US-based payers.
We believe this combination of a life science quality evidence package with a payer sustainability and net contribution approach is the new norm, which the entire DTx segment must operate.
How does SK think about "medical benefit" to patients and/or HCPs when it comes to digital?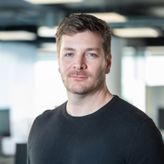 Medical benefit from the Sidekick standpoint is aligned with our pharma and other life science partners. For example, can we treat or manage a disease better?
Can we objectively measure it through RCTs; and in some cases utilizing imaging and pathology? And are the endpoints of success repeatable for a diverse patient base? If we have an unbiased clear line of sight on these foundational design parameters, we believe it's a good starting ground.
What do you expect from your participation in the upcoming Frontiers Health 2022 conference? SK will be involved in several panels re-scaling and commercializing DTx, also leveraging on partnerships. What's your insight on this?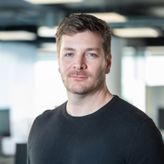 FH22 will be an opportune venue for us to share our experiences and learn from others; both the positive and challenging. We are building Sidekick and our portfolio to be the market leader for DTx, full stop.
Our ambition is to be the DTx partner of choice for pharma partners and their future of franchise assets, and we are on that pathway already with our best in class partners.
Sidekick is laying the groundwork to be able to drive DTx or digital health more broadly into version 3.0.
1.0 was consumer grade stuff like weight loss and fitness apps.
2.0 is about lower complexity disease specific digital programs like T2D, commonly offered via employers.
And 3.0 is about software as treatment for speciality care in Oncology, Immunology, Cardiometabolic and many other costly and complex diseases.
We believe there is so much promise for DTx and every patient on earth will have one as part of their treatment regime eventually. We want them to each have a Sidekick, whether they are in Boston, Bogata, Berlin, Brazzaville, or Bangkok.