Owlet, the pioneer of smart baby monitoring, has received FDA clearance for its first medical pulse-oximetry device, BabySatTM, which features a wire-free sock design.
With over a million babies monitored, Owlet is the world's largest provider of infant health information. By combining consumer-first expertise and hospital-grade accuracy, BabySat offers consumers the best of both worlds. The device is available through prescription.
Using pulse oximetry technology, BabySat offers real-time monitoring of the baby's heart rate and oxygen saturation level (SpO2). The device alerts parents when readings fall outside prescribed ranges. This ensures caregivers have immediate access to crucial information about their baby's health. Under the supervision of a physician, they'll feel confident in providing at-home care for their families–helping.
Our mission is to provide caregivers with the right information at the right time to make informed decisions about their baby's health," said Kurt Workman, Chief Executive Officer and Co-Founder. "Today, parents whose babies need additional monitoring are sent home with traditional solutions that can be restrictive and cumbersome for parents. BabySat pushes forward the modernization of hospital-grade technology for at-home use, and underscores our commitment to transforming baby care solutions.
Some of the largest challenges facing caregivers and healthcare providers remain unsolved. In the first four years of a child's life, there are approximately 92 million visits to the pediatrician. The result is a shortage of hospital beds and a decline in quality of care.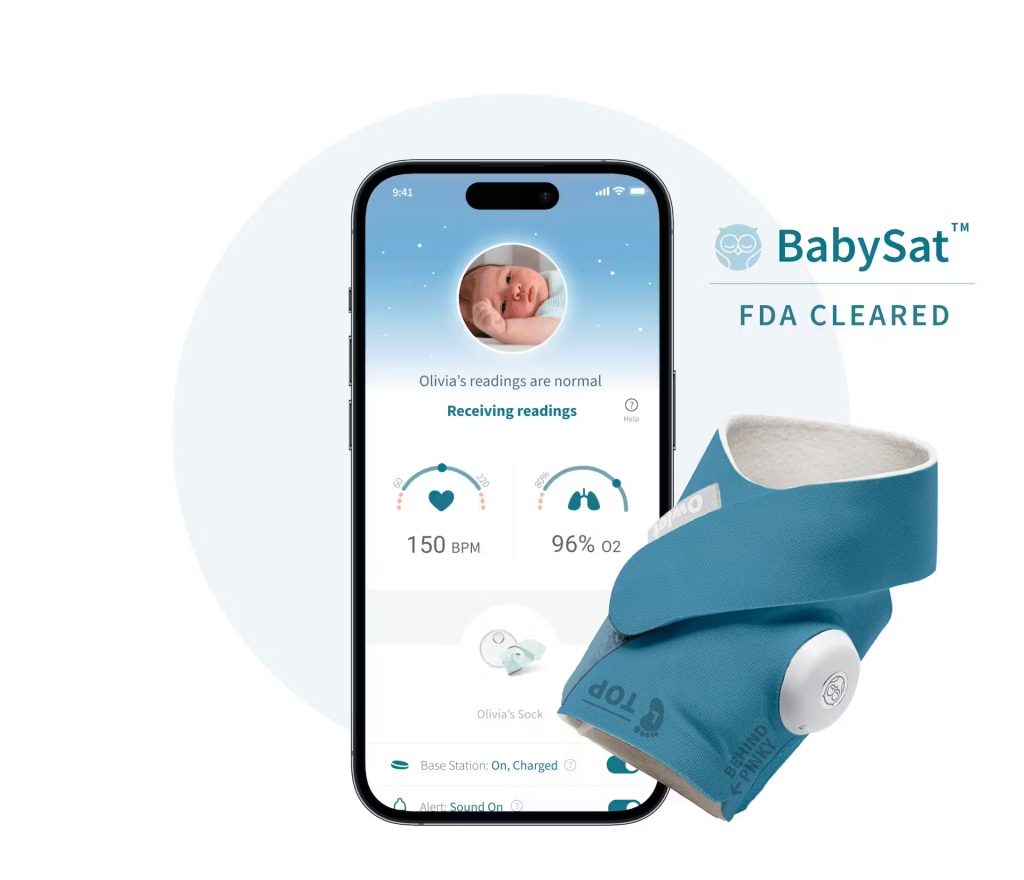 BabySat is a step forward in solving some of these exact challenges by bringing real-time medical grade infant monitoring into the home, while under physician supervision.
The addition of the FDA-cleared BabySat device expands Owlet's existing portfolio of consumer products designed to bring peace of mind to caregivers. BabySat will be available in the U.S. only and launch later this year.