This is part of a series dedicated to Digital Therapeutics, by Jovan Stevovic, CEO and founder chino.io
Evolving and fragmented regulatory frameworks may seem challenging for companies and startups.
Time is crucial when developing a digital health product: unexpected delays can have huge financial and trust impacts on companies and enterprises.
So, what are the main actions companies should focus on to get reimbursement approval?
First of all, be sure to have a solid compliance baseline set.
Planning a clear road will help you in having a clear vision in mind and, if needed, allows you to search for trusted partners on time. GDPR and data security are complex topics and rarely understood in a business' initial phases. A trusted partner can help you reduce the risk of non-compliance and thus have the possibility to grow your business.
Although it could seem challenging to access reimbursement frameworks for DTx products, it is possible to enter the market, saving money and time by keeping in mind these key points when developing and launching your product.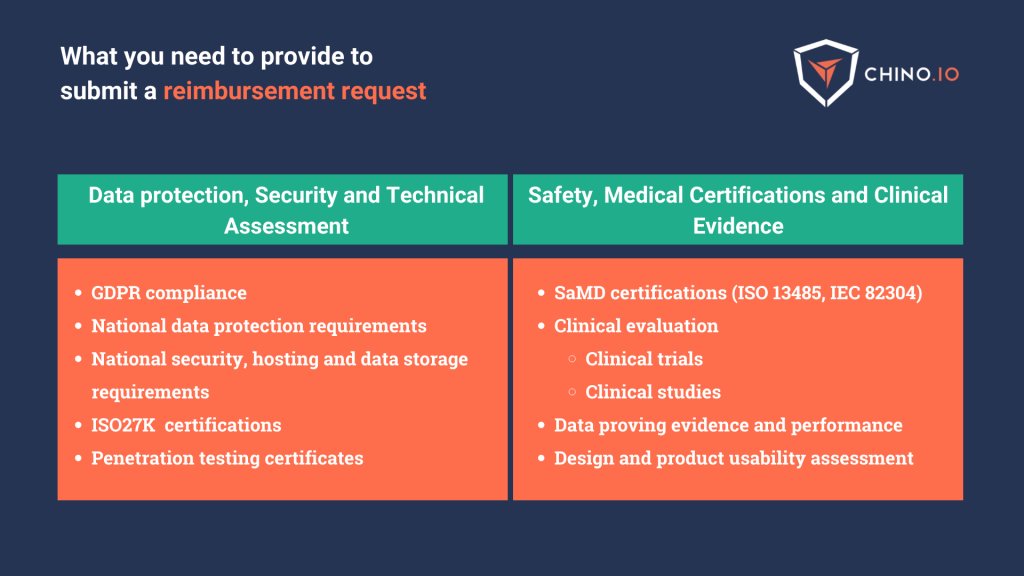 Want to know more about how to reach compliance with DTx reimbursement frameworks?
Read the full blog post on blog.chino.io or schedule a free meeting with one of our experts.