During the Frontiers Health Global conference 2021, we met with Min-Sung Sean Kim, Managing Partner at Digital Health Ventures and member of the Frontiers Health Steering Committee, Mathis Wilke, Managing Director at Stout and Andreas Keck, CEO of SYTE the Strategy Institute for Digital Health.
At the #FH21 Min-Sung took the stage and gave an overview of the overall drives, investments trends and activities in the health innovation funding space. 
Today in conjunction with the release of his presentation, that is a joint effort of the investment bank Stout and Digital Health Ventures (DHV), we will touch base on some key points of his keynote.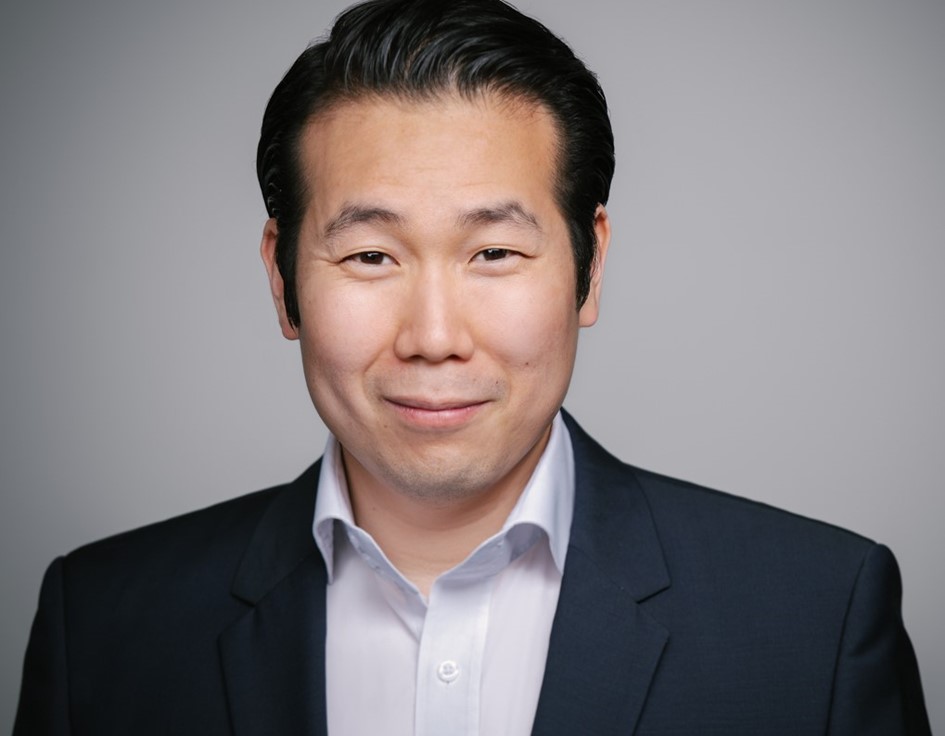 Min-Sung is a Managing Partner at Digital Health Ventures (DHV), a specialized Venture Capital fund based in Berlin. Min-Sung's international investment experience ranges from early-stage, to late-stage. Min-Sung is passionate about opportunities in Digital Health and is both enthusiastic about the immense value creation potential through digital technologies as well as the resulting positive impact on society.
Since 2013, Min-Sung invested in successful Digital Health companies such as mySugr, NeuroNation, Mimi, Medbelle, hi.health and Amwell (IPO 2020). Before joining DHV as Managing Partner, Min-Sung was responsible for the Berlin office of Samsung Catalyst Fund and helped in creating AllianzX (USD 1.0 bn assets under management). Min-Sung studied Management and Business at Witten/Herdecke, Harvard, St. Gallen, and in Seoul.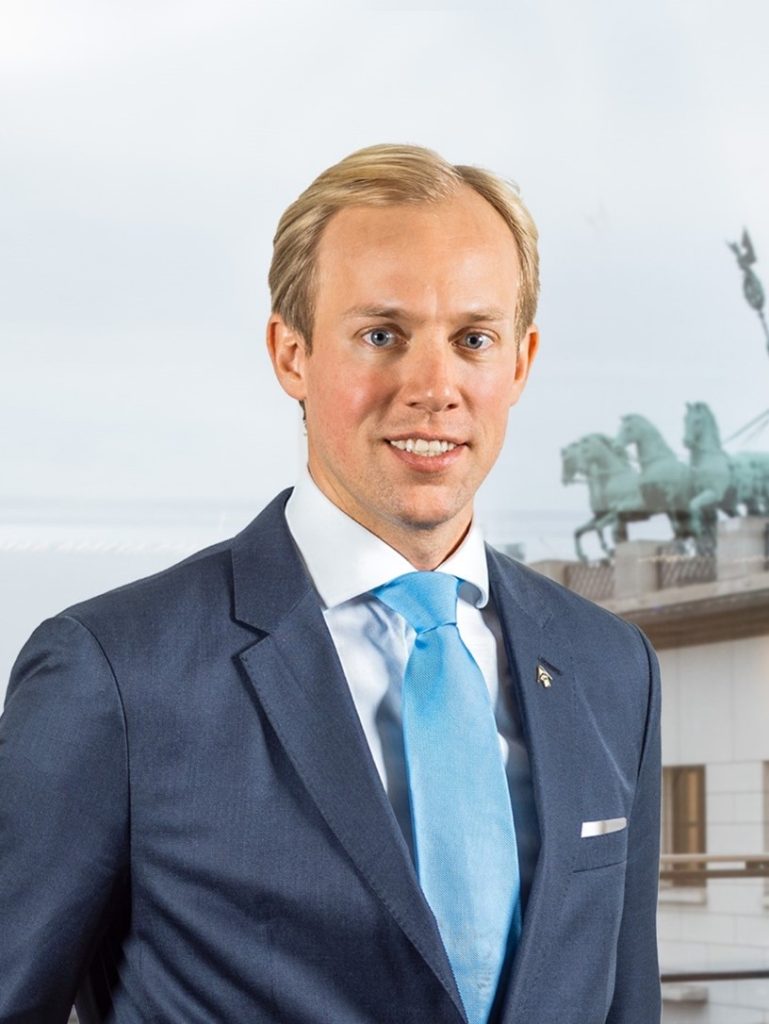 Mathis is a Managing Director in the Investment Banking group at STOUT and a senior member of the global technology, media, and telecommunications (TMT) practice. He has advised on more than 30 transactions for family-owned, sponsor-backed, early-stage, and public Fortune 100 companies, successfully executing M&A transactions and financing assignments exceeding $15 billion in value.
Mathis brings deep expertise in international transactions across numerous industries, with an emphasis on TMT and Digital Health in particular. Within the past 18 month Mathis and his team have led six successful digital health transactions, with clients such as Ada Health, PlusDental and NeuroNation and others. In this role Mathis engages in frequent conversations with both leading financial investors as well as strategic parties within the space.
Prior to joining STOUT, Mathis served as Executive Director at a European corporate finance and investment advisory firm for middle market clients and entrepreneurs with focus on the technology and media sector. Prior, he led the European TMT sector coverage within the investment banking division of IKB Deutsche Industriebank AG in Frankfurt. Mathis studied Business and IT at EBS and holds an M.B.A from China Europe International Business School in Shanghai.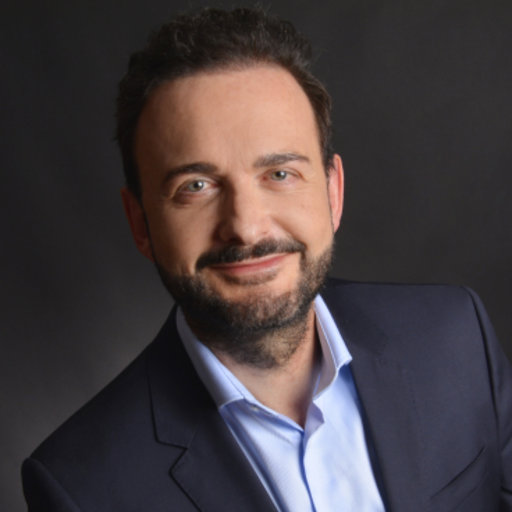 Dr. Keck is CEO of SYTE the Strategy Institute for Digital Health (www.ehealth-syte.com). He is an internist, cardiologist, scientist, founder and experienced international business consultant for large healthcare oriented companies. He co-developed innovative technologies which are now being used globally. After his time as an interventional cardiologist Dr. Keck joined the Boston Consulting Group and then became CEO at SYTE.
Dr. Keck is still deeply involved in scientific research including artificial intelligence algorithms working with unique datasets including genetic, clinical, lab and elektrophysiological data.
What are the next biggest changes and trends in digital health? (MSK)
We'll see more incumbents, traditional healthcare players, be it pharma, medtech, or provider, vertically implement digital solutions or expand their offering with digital – both b2c and b2b. Every healthcare company will become a digital health company. Healthcare itself will become more digital which opens room for start-ups and innovators.
It's quite different to launch a start-up in digital health now compared to 10 years ago. There's lots of capital to fund daring ideas. There's a clearer reimbursement and regulatory process for digital solutions.
An actual ecosystem with experts and founders working on second or third digital health start-up. This will affect the quantity and quality of the digital health innovation we'll see.
The focus of innovation will change. There are plenty of digital health verticals in which we have mature companies (for example, Hospital Information Systems, Practice Management System) but plenty of early-stage verticals: Bio-Informatics, Clinical Decision Making systems, or Digital Therapeutics.
I am especially excited about Germany's digital health eco-system and its new digital reimbursement act: With its largest EU healthcare market, Germany will be the engine for the European rise in digital health. In comparison to England, Germany has a much bigger market (England 55.98mn versus 83.24mn) and Germany's regulatory standards are aligned across the EU. Historically, the UK has had the highest number of VC backed deals for digital health in Europe. This is about to change – Exciting times are ahead of us.
Digital health funding smashed another record this year. What kind of trends have you noticed in the digital health funding space in the last few years and how have the pandemic been impacting health innovation funding? (MSK)
Well – there is a lot more capital in the ecosystem than ten years ago! Most digital health companies back then were early-stage, now we have companies raising hundreds of millions to scale their – heavily validated – product. Yes, it's without question: The pandemic acted as catalyst and demonstrated the need for and value of digital health solutions. And of courses, when there's value, investors are coming. But … I see the pandemic as an accelerator, speeding up certain developments that would have happened anyway, maybe a few years later. But independent of the pandemic, we need digital solutions and infrastructure to increase the quality of care while reducing its costs. It's a necessity if we want to keep our healthcare system running.
So once this pandemic is over, I believe there will be even more mega deals in the future, but with the current infrastructure and a maturing ecosystem (capital, expert networks, reimbursement systems, founders working on their second or third digital health start-up), we'll see plenty of very exciting early-stage start-ups tackling the myriad of healthcare problems that still exist (we'll also see lots of investors funding them).
In 2021 we recorded a large number of mergers and several companies went public, either taking the traditional route or merging with special-purpose acquisition companies (SPACs). Which are the factors pushing Health tech investors and innovators to move into the SPAC field and which fundraising climate can digital health companies expect in 2022? (MW)
Overall, the year 2021 has been historic for digital health venture funding, with all of digital health's previous annual funding records topped mid-year already. Besides the fundraising dynamic itself investor appetite was also influenced by major changes to the business models, infrastructure and talent pools that will have long-lasting effects on the respective companies themselves as well as the sector as such. These factors also fuelled a new record level of exit activity in 2021, where 23 digital health exits took place via merger or acquisition on average each month, doubling the previous year's figure. Also, 23 digital health companies went public via SPAC or IPO in 2021, tripling the previous year's figure. The general trend toward digital healthcare solutions was further accelerated by an unseen inflow of capital seeking exposure to growth and digital health companies for which SPAC's proved to be a very efficient way to immediately deploy capital. With the SPAC market slowing down most recently, we see the negotiation leverage moving stronger towards the leading digital health companies that can choose between multiple SPACs, the traditional IPO path as well as substantial private funding in 2022.
The benefits of digitalization for the healthcare sector are now widely acknowledged, the next challenge is to scale the use and increase profitability. How do you see the paths for innovative apps e.g. into regular care and thus statutory reimbursement as gradually undergone by several countries? (AK)
One main trend is to significantly increase the revenue of pharmaceutical and medtech products by making advanced Digital Health an integrated part of the product. This trend can be seen globally, from the Americas over Europe to South East Asia. In order to be fast to market, Pharma and Medtech are currently conducting Digital Health specific Due Diligence activities globally. Another trend is to get direct reimbursement for a Digital Health functionality, as mentioned in your question. For this, in Germany the clearest pathway globally has been established by law making the largest European healthcare market an absolute forerunner for insurance paid prescription of Digital Health with very attractive prices. France already has announced to use a similar reimbursement scheme and more countries will follow.