University of Bath Graduates Develop App to Enhance Personal Safety for Women
Graduates from the University of Bath have introduced a groundbreaking women's safety smartwatch app, Epowar, that employs heart rate and body motion monitoring to detect distress and automatically send an emergency alert in the event of an attack.
The Epowar app, designed primarily for women's safety, addresses a major drawback of traditional rape alarms and personal safety devices: the need for manual activation, which may not be feasible during a violent assault.
This innovative smartwatch app employs artificial intelligence (AI) to respond instantly when a user is attacked while walking or running alone. The app identifies distress, sends an alert to the user's contacts, and automatically records and stores critical evidence, including microphone data, GPS location, vital signs, and movement, in a secure cloud system.
Starting June 1st, the app is available on the UK App Store, with plans to expand its compatibility to other devices like Fitbit, Android, and Garmin later this year.
E-J Roodt, co-founder of Epowar, expressed excitement about the app's launch after three years of rigorous research and development. "We believe it will make a significant contribution to women's safety. The key is that it all happens automatically – an assailant would have little or no time to prevent this, which is not always possible with conventional panic buttons, rape alarms, or your mobile phone."
Roodt noted that many women are afraid to walk or run alone due to the fear of violence, and she believes that technology like Epowar can help women regain a sense of power and control.
The idea behind the Epowar app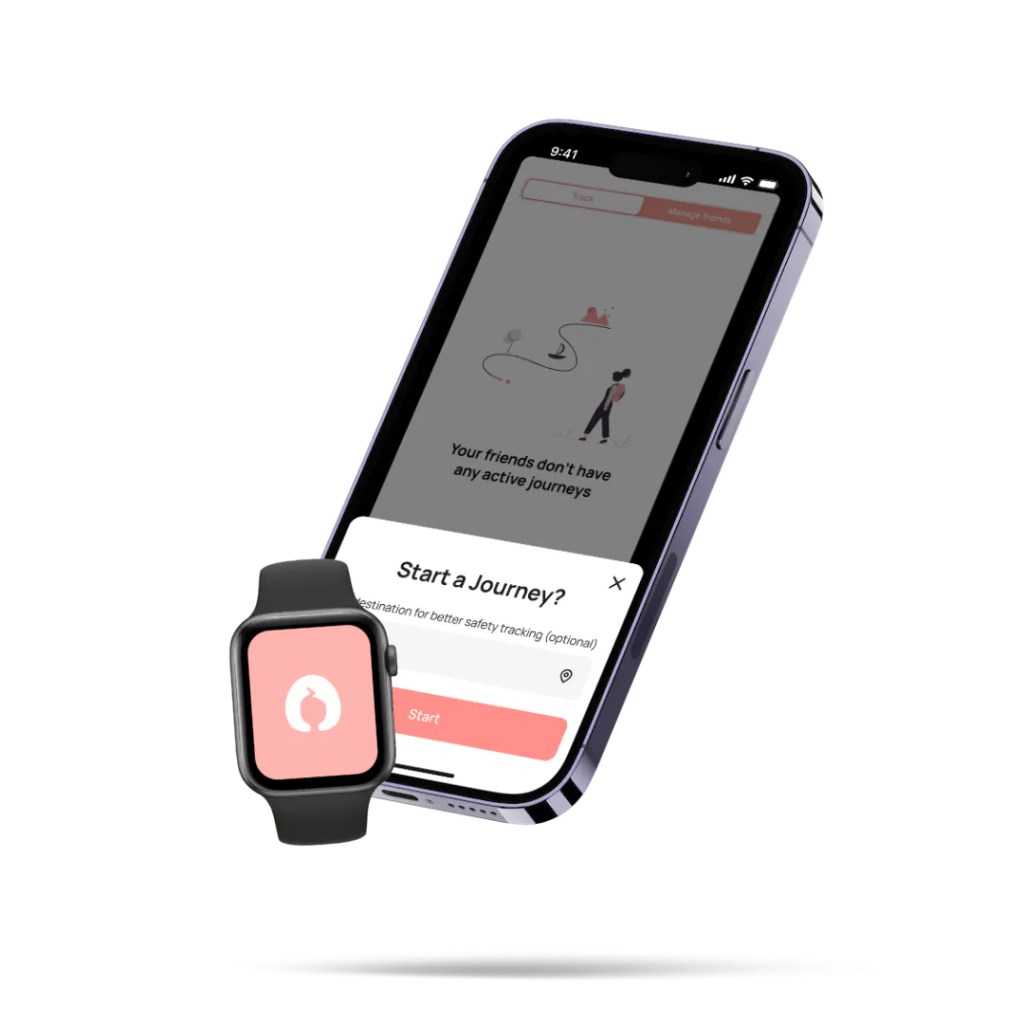 The inspiration for the app came to Roodt, a University of Bath BSc Business graduate, while jogging in a poorly lit park, worrying about the risk of an attack. Aware of advances in wearable technology, she wondered if concepts used to detect heart attacks could be applied to women's safety.
She shared her ideas with Maks Rahman, an engineering student, and together they co-founded Epowar.
Supported by the University's Enterprise and Entrepreneurship program, which provided funding and a business mentor, they began developing Epowar while still students. After graduating – Roodt in 2022 and Rahman a year earlier- they continued full-time development.
The AI-powered system was built based on extensive research into detectable responses to physical distress and the analysis of thousands of samples of physiological and motion data. The AI models can distinguish distress incidents from regular activities like walking.
Rahman emphasized the team's commitment to addressing privacy concerns often associated with security apps. Epowar's software does not track or identify the wearer until an alert is issued. While users currently activate the app for specific journeys where they anticipate potential risks, future versions will allow continuous use. The collected data is anonymized and used to improve the app's performance.
"I'm used to walking my female friends home whenever it's late or they feel unsafe. I have two younger sisters, and I wondered what it would be like for them and if someone would do the same. I hope they use Epowar to be safe and also independent," Rahman said.
Epowar represents a significant advancement in personal safety technology, providing women with a reliable and automatic means of summoning help in times of distress.
"We are keen to find ways to make this as affordable and accessible to as many women as possible and could envisage a system where organisations, such as schools or universities, make available such software to groups for example. We hope people will recognise the ability to automatically alert contacts as a game-changer in a world where such software seems increasingly necessary," Roodt said.