As the COVID-19 pandemic continues to impact the healthcare landscape, and the digital transformation of the life sciences industry gathers pace, what can we expect to see in 2022?
In this webinar, moderated by Jonah Comstock, Editor-in-Chief at pharmaphorum, senior members from Healthware Group will discuss the key trends and developments set to shape the industry and present their predictions for the year ahead.
Join them on Friday 21 January at 2.00pm CET to find out how life science companies can stay ahead of the competition in 2022.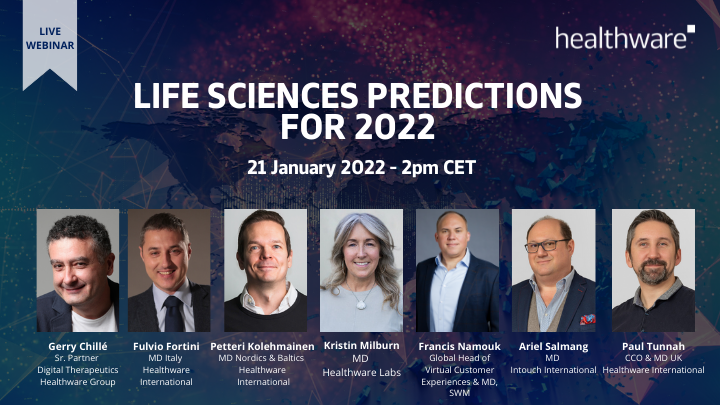 Plus, webinar attendees will have the opportunity to receive a free copy of the newly published book by Healthware's CEO Roberto Ascione, "The Future of Health, How Digital Technology Will Make Care Accessible, Sustainable, and Human", which expands on these topics (while supplies last).