Global consultancy and digital health company Healthware Group has appointed Yannick Valenti as its Digital Strategy and Customer Engagement Director out of the company's UK office.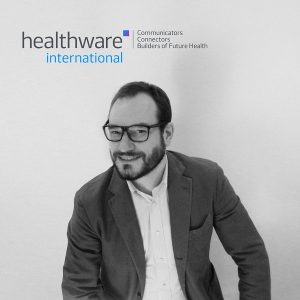 Yannick has worked with clients such as Roche, Pfizer, Bayer, Novartis, Takeda, and Celgene in therapeutic areas that include oncology, multiple sclerosis, precision medicine, and rare diseases, and he comes to Healthware from Ogilvy Health, where he spent three years as the Digital Strategy Director.
Prior to that, he was the European general manager for digital advertising company SRAX, focusing on digital advertising, programmatic advertising, social media marketing, influencers, and app marketing products.
His career experience also includes serving as Head of Digital Strategies at Sudler International, where he designed and implemented local and global integrated promotional and educational campaigns.
Yannick said: I am very happy to become part of the Healthware family, a group committed to the latest advancements in digital health and innovation, and I look forward to combining rigorous digital strategies and customer engagement expertise to help pharmaceutical brands move toward the future of health.
Paul Tunnah, Healthware's Chief Content Officer and UK MD said: I am delighted to welcome Yannick to the ever-expanding Healthware International team in UK. His healthcare marketing and digital tech strategy experience are an important addition to our company, and the wider Healthware Group, as we continue to drive excellence in digital transformation.
Founded in 1997 by CEO and digital health pioneer Roberto Ascione, Healthware Group now encompasses several brands, including its flagship full-service marketing and communications agency Healthware International, media consultancy Healthware Engage, innovation consultancy Healthware Labs, virtual events specialist SWM, and the publication pharmaphorum.
Recently, Healthware joined forces with London-based SWM (Streaming Well Motion) Agency to help physicians connect to science and learning and late last year acquired Finland-based digital service development and creative agency Make Helsinki, now part of Healthware International.