PRESS RELEASE Milan/Salerno, October 7, 2021 – Healthware Group, a global digital health organization, announces Stefano Cantù as Global Head of Advisory.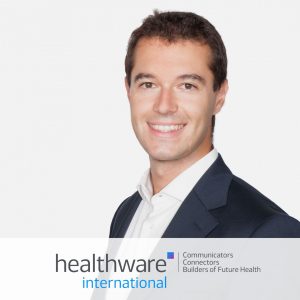 With over 15 years of professional experience in the pharmaceutical and life sciences sectors, Cantù's addition to the Group will strengthen its consulting and digital transformation activities, as well as help pinpoint new business opportunities.
As a management consultant, Cantù has contributed to the growth of several Italian and European businesses, chiefly through identifying new sales and marketing opportunities. In the last few years, he has also worked in the innovation sector supporting start-ups in their growth and helping companies in the selection, evaluation, and integration of innovative start-ups.
He will lead the international Advisory & Digital Transformation offering from the Milan office and report to Fulvio Fortini, Managing Director Italy.
Stefano joining Healthware represents an opportunity for the entire Group to continue to grow with an awareness of the trends in our industry. Thanks to his wide and extensive experience at a managerial level, he will also be able to guide our partners in being an active part of the change in the health sector

said Fulvio Fortini, Managing Director Italy
I am delighted to join the Healthware Group at this unique time of profound change for the entire life sciences sector. Many trends are now converging, making the need to centralize and spotlight digital innovation in the agenda of companies even more predominantly than before. Healthware works daily to build the digital future of health and I am ready to contribute with my skills and experience to strengthen the strategic positioning of the Group.

said Stefano Cantù, Global Head of Advisory.