We met with the founders of the Digital Therapeutics Club, Armando Ruiz and Luca Caruso, to talk about their program launched this February called the "DTxcellence Program".
Now in its 4th edition, the program consists of a 3-week intensive course dedicated to those wanting to improve their knowledge of digital tools dedicated to health.
We've asked Armando and Luca how the program was born, and why.
What inspired you to create the Digital Therapeutics (DTx) Club?
We have known each other for 10 years, and have already worked on several projects together. 2 years ago, we realized that DTx really has the potential to make a real impact on the clinical outcomes of patients, as well as offer new business opportunities.
Armando works closely with patients and doctors internationally and Luca has led digital health teams and projects in pharma. Luca has also worked in scouting out start-ups with great growth potential and his unique eye for talent has been noted by many as he often gets approached to headhunt.
We are inspired by ourselves. One day we wondered: how could we position ourselves as experts in the development of DTx? And the answer was that we did not know where to meet people with the same interest, learn more about the topic and develop new ideas.
We also realized that we still have a lot to learn, and that there are a lot of uncertainties in the DTx market. We started making connections with the best experts and decided to create the Club and the 1st training program.
What are the goals and who are the club members?
The objective of the club is to generate opportunities. We have to close the gap between talented professionals, businesses and career opportunities.
The DTx market is already very big, and it will be huge in the next few years. Our goal is to acquire all the necessary skills, create an effective network of contacts and identify potential projects where club members can develop and have an impact on the system.
We are very happy, because the profile of the club's members is very diverse. They are mid/high position professionals who work in pharma, consulting, VC, and insurance. But there are also many members who work in start-ups. Another aspect that excites us is that we have members from Europe, USA, LATAM, and the Middle East.
Why did you launch the DTxcellence training program?
Because we are talking about disruptive innovation. DTx's are solutions that provide so many novelties that many of them are not well defined yet. And we decided to create our "6 Building Blocks" methodology where we work on the 6 essential stages for the development of a DTx.
We noticed there was a real need in the market to create this learning platform as everyone we spoke to would ask us about DTx: what is it, how did you find out about it, and how do I get involved. Therefore, we decided to create an intense crash course for DTx, equipping participants with the tools and knowledge you need to go out into the market and start researching, talking to people about it but also create a start-up and design a product. That is the beauty of the course, because it is so detailed it gives you the opportunity to create your own path with the support of others thanks to the network you have access to.
70 professionals have already participated, and it is exciting to see how this community wants to continue and grow. For this reason, at the Club we develop different free activities such as webinars. We recently spoke about DTx in Pharma and have an upcoming talk about 'Go-To-Market' strategies.
The 4th edition of the training program will start on the 15th of November. What did you learn until now?
We learn every day. Really, every day. The passion that people have to learn and jump on the bandwagon of this great opportunity that DTx represents drives our enthusiasm to keep moving forward with the course and has encouraged other ideas for webinars. Also, the need to have a Club platform for everyone to use and network with each other.
And of course, meeting and establishing personal relationships with talented people with a lot of experience open to sharing.
We have learned about the needs, knowledge gaps and problems that exist in the development of DTx. This gives us the opportunity to design activities that are of great interest to the Club, not just the training program. It also has allowed us to tweak the course, edition after edition, due to the fact that it is such a fast-changing landscape.
What are your plans for the future?
We want to consolidate the activities of the Club. The ability to involve all members is important for us, because we know that everyone has a lot of value to contribute. Therefore, we will be offering activities and services that are very useful and have the potential to generate business for all members.
We have found one challenge and that is encouraging patients and doctors into the heart of the club. This is on our agenda to address because we see real value in DTx and we want them to understand its potential because at the end of the day patients are the ones using them and doctors are the ones prescribing them.
The launch of the DTx platform is coming next year, this will be a centralized area where anyone with a passion can sign up and access current news, things happening in the DTx marketplace and all of the free content and activities from webinars to workshops to newsletters. There are big things on the horizon, so keep an eye out; you don't want to miss this.
Next year the program will surely have an extra 2 editions, and we will grow the network of the club even more so that everyone can get onboard with the benefits DTx brings.
Why should we join the club?
The future of health is both global and digital. So, it is essential to know the impact of DTx in different environments, how it is evolving and the opportunity it will bring in the next 10 years with a patient centric focus to solutions.
The sustainability of health systems globally is impossible at the rate we are going, and therefore without forming effective alliances we will crash and burn. Pharma and start-ups have a unique opportunity (and need) to work together and provide solutions to patients and the system.
We lead DTx Club because we truly believe in talent, in a job well done, and want to create opportunities for the personal development of all of us who love innovation, creativity and business that makes a genuine positive impact on people's lives. So, if this is something you want to be part of, please join us and sign up at digitaltherapeutics.club and make your mark in the world.
---
About Armando Ruiz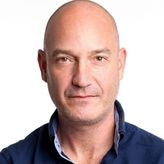 Bachelor's Degree in Veterinary Science. Armando holds a Master's Degree in Leadership and Management of Science and Innovation. He serves as International Manager at the Spanish Federation of Allergy and Airways Diseases Patients' Associations (FENAER). Board member at the European Federation of Allergy and Airways Diseases Patients' Association (EFA) and Project Manager at the National Patient's Expert Committee of Spanish Society of Allergy and Clinical Immunology (SEAIC). Armando is the Founder of the Digital Therapeutics Club.
About Luca Caruso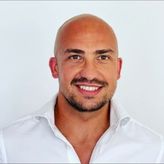 Experienced Digital Health Professional with over 12 years of experience in Corporates and startups. He specialized in Digital Health, Digital Therapeutics, and Open Innovation. He holds a Bachelor's degree in Business Management and a Master's degree in Leadership and Management of Healthcare Innovation. He worked for over 10 years for Boehringer-Ingelheim and Ferrer Pharmaceuticals before starting to follow his passion for Talents and Digital Health. He currently specialised in Digital Health education, Headhunts Digital health Talents, and mentors professionals in career transition.