Mediktor – the Spanish healthtech company which provides a sophisticated pre-diagnosis medical assistant – announced that it has raised a €11 million financing round to keep on improving their elaborate technology and expand their international presence.
The round was led by European healthtech growth capital investor MTIP. Existing investor Alta Life Sciences participated as well.
Mediktor has developed a medical assistant that is based on Artificial Intelligence (AI). Its technology identifies patient's symptoms using natural language recognition, allowing the interpretation of more than one symptom at the same time.
In the conversation with the medical assistant the questions require only simple responses and are supported by further explanations and images to create an optimal user experience.
The result is a recommendation related to the urgency level of the provided symptoms and a list of possible diseases the patients could be suffering from, guiding them to the right level of care at the right time. The company's software was clinically validated with a success rate of up to 91.3% in trials with real patients.
Mediktor operates a B2B model, as the company offers a SaaS white label solution working for insurance companies, hospitals, telemedicine platforms and pharma companies. With offices in Barcelona and New York, Mediktor plans to expand the use of their AI solution around USA, Europe, and Latin America.
This round will allow us to further improve our technology to keep us at forefront of the world, and extend the use to improve access to healthcare worldwide.

Cristian Pascual, CEO and Co-founder of Mediktor.
"We are committed to provide a clinically validated tool to our users and customers and believe this is a fundamental pillar to get a solid and reliable tool", mentions Oscar Garcia-Esquirol, Mediktor's Chief Medical Officer and Co-Founder. "Early next year we will be the first AI symptom checker in a Hospital Emergency Room in Europe".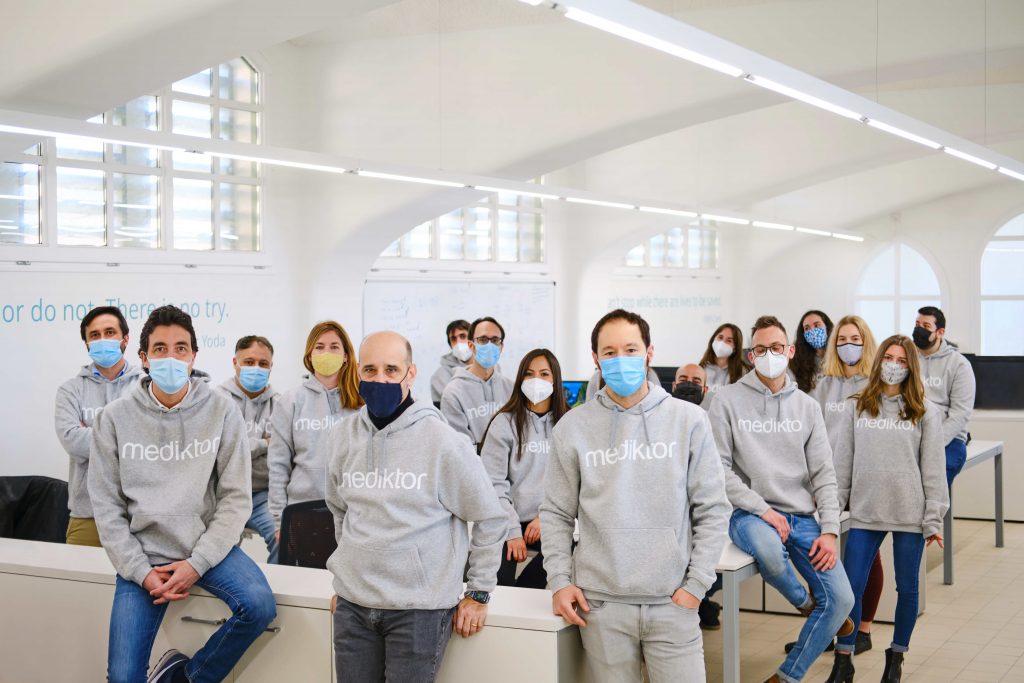 At MTIP, we have deeply analyzed the symptom assessment vertical and see great potential in Mediktor's superior solution. It enables faster and more competent symptom checking to significantly increase patient-triage effectiveness for health insurances, telehealth providers, and hospitals.

Dr. Marc Dietrich, MD, Investment Director at MTIP
Dr. Christoph Kausch, Managing Partner at MTIP adds: "Healthcare worker shortage is growing at an enormous rate and COVID-19 significantly increased this issue. Patients suffer from unacceptable waiting times and that is why we believe asynchronous assessments will be established as a standard for less severe illnesses. In our opinion Mediktor is exceptionally positioned to drive this transition and improve care access for patients."
Cristian Pascual adds: "Our partnership with MTIP, a growth capital investor focused in scaling solutions in the healthtech sector, is a qualitative leap forward. This strategic partnership will boost our growth and create success for both parties".
Mediktor's technology is now available in 15 different languages and can be embedded in all types of interfaces: Web, mobile, as a chatbot or integrated with voice or messaging.
The company is established in 26 countries around the world serving more than 10 million users.