Join YourCoach.Health for their second annual Global Health & Wellness Coaching Symposium on November 17-19, 2021.
The event will be offered at NO COST to the community – and coaches can earn CEU credits from the NBHWC by joining the symposium and fill out a short questionnaire at the end of the event.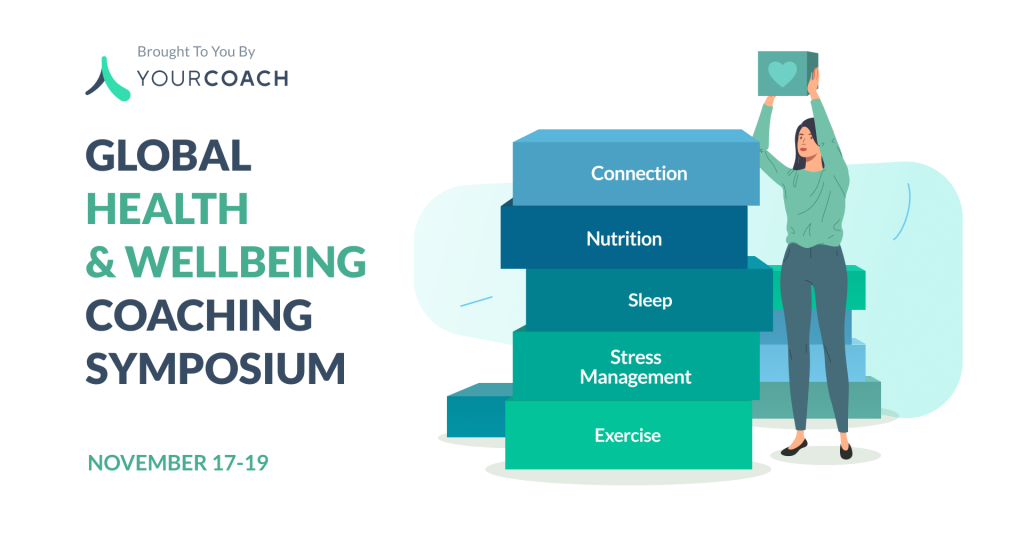 Building blocks to Happy & Healthy Humans!
This year's theme is Building Blocks for Healthy and Happy Humans. Guided by leading experts from across the globe, they'll unpack the science behind positive psychology, motivation, work-life balance, happiness and more as YourCoach.Health pioneers the Health Coaching Revolution, making health and wellness coaching a key component of global health.
We are excited to share just a small sampling of speakers/topics, including:
Keynote from Dan Ariely, Duke University Professor, NYT Bestselling Author and Behavioral Science Expert
ROI of Preventative Health with Margaret Moore and representatives from Salesforce and the Society of Human Resources
Keynote from Saranne Rothberg, CEO of The ComedyCures Foundation & Stage IV Cancer Survivor
The Future is Bright (of Health & Wellness Coaching) with Leigh-Ann Webster, Executive Director, NBHW
Coaching Skills & Apprenticeship with Dominique Hodgin